Professional Concrete Sidewalk Services in Apex, North Carolina NC
Concrete Sidewalk Services in Apex and Wake County
Are you looking for a reliable and experienced concrete sidewalk service in Apex and Wake County? Look no further than Apex Concrete Contractors! Our team of skilled professionals has years of experience in providing top-notch concrete sidewalk services to both residential and commercial clients.
At Apex Concrete Contractors, we understand that every customer's needs and specifications are unique, which is why we use the latest tools and techniques to ensure that the concrete sidewalk installation process is customized to your requirements. Whether you need a sidewalk for a commercial property, a driveway, or a backyard patio, we have the expertise to handle any job.
Our team of concrete sidewalk experts has installed sidewalks of all sizes, and we take pride in delivering quality workmanship that exceeds our customers' expectations. No job is too big or too small for us, and we are committed to delivering outstanding results that will stand the test of time.
We have worked on numerous projects in the past and have built a reputation for excellence in the industry. Our team has the knowledge and expertise to handle any challenges that may arise during the installation process, ensuring that the project runs as smoothly as possible.
We understand that time is of the essence for our clients, and that's why we strive to complete our work efficiently and within the agreed-upon timeline. We take pride in providing top-notch customer service, and our team is always on hand to answer any questions or concerns that you may have.
So, whether you need a new concrete sidewalk for your home or business, don't hesitate to reach out to Apex Concrete Contractors. Call us today or fill out the enquiry form on our website to get started. Let us help you bring your concrete sidewalk vision to life!
Where Can You Install a Concrete Sidewalk?
If you're looking for a durable and long-lasting addition to your outdoor space, a concrete sidewalk might just be what you need. A concrete sidewalk can be installed in various places such as walkways, patios, pool decks, and even as a landscaping feature. Not only does it provide a safe and stable surface to walk on, but it also adds aesthetic value to your property. Take a closer look at your options below and consider a concrete sidewalk as a practical and attractive investment for your outdoor space.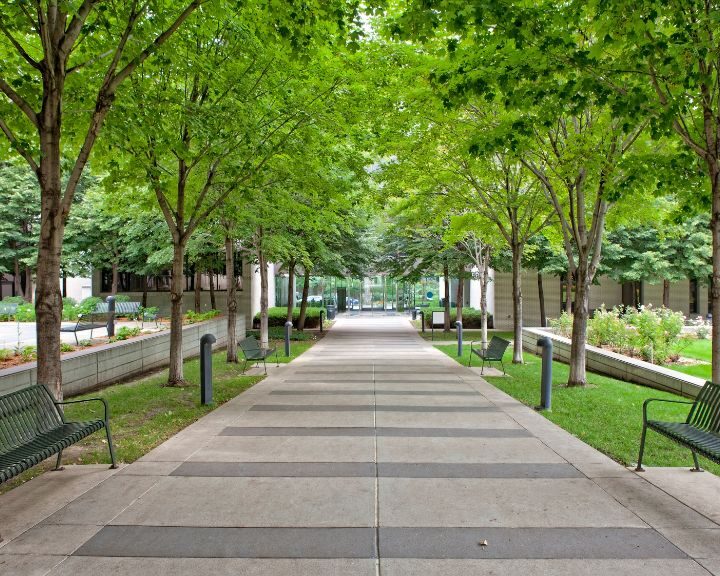 What are the benefits of concrete sidewalks?
Concrete sidewalks offer numerous benefits for property owners. They are known for their durability, as they can withstand heavy foot traffic, extreme weather conditions, and other forms of wear and tear. Additionally, they require low maintenance, making them a practical and cost-effective choice. Concrete sidewalks are slip-resistant, ensuring safety for pedestrians. If any damage occurs, they are easy to repair, which further adds to their appeal. Lastly, concrete sidewalks are an affordable option, making them an excellent investment for any property owner. Explore each benefit in more detail below to discover how concrete sidewalks can enhance your property.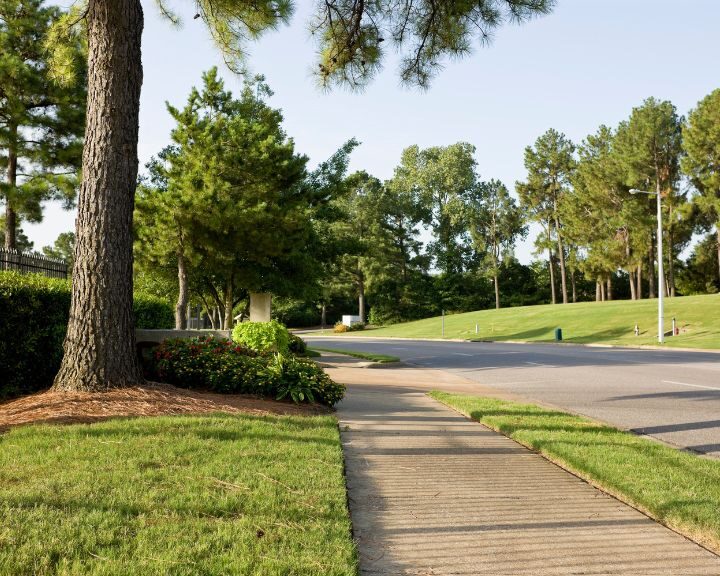 Frequently Asked Questions
Professional Concrete Sidewalks Near Me
If you are in need of a high-quality, professional concrete sidewalk installation or repair, look no further than Apex Concrete Contractors. Our team of experienced contractors specializes in providing durable and visually appealing sidewalks that meet the needs of both residential and commercial clients.
We offer a wide range of services, including sidewalk installation, repair, replacement, and decorative concrete options. Our team works closely with clients to ensure that their needs are met and their expectations are exceeded with every project we undertake.


At Apex Concrete Contractors, we take pride in providing exceptional service to our clients throughout the following areas:
Apex

Cary

Clayton

Durham

Fuquay-Varina

Garner

Holly Springs

Knightdale

Morrisville

Raleigh

Siler City

Wake Forest



 
Whether you're looking for a simple sidewalk repair or a complete installation for your property, we have the expertise and knowledge to get the job done right. Contact us today by phone or by filling out our enquiry form to learn more about our services and to schedule your consultation.