Professional Stamped Concrete Services in Apex, Wake County NC
Stamped Concrete Services in Apex and Wake County
Are you looking for a reliable and professional stamped concrete service in Apex and Wake County? Look no further than Apex Concrete Contractors! Our team of experts offers top-notch stamped concrete installation services to meet your specific needs and specifications.
We take pride in our vast experience in stamped concrete installation, using the latest tools and techniques to ensure a durable and high-quality finish for all our projects. Whether you're looking to install stamped concrete for your home's driveway, walkway, or patio, or for a commercial project, our team has the expertise to get the job done.
At Apex Concrete Contractors, we also offer concrete pavers installation services for both domestic and commercial customers. We understand that each project is unique, and that's why we provide customized solutions to ensure complete customer satisfaction.
No project is too big or small for us! Our team has the knowledge and experience to handle projects of all sizes, and we ensure that the entire process runs as smoothly as possible. From planning and designing to installation and finishing, we work closely with our clients to make sure that every detail is taken care of.
With Apex Concrete Contractors, you can rest assured that you're getting the best-stamped concrete service in Apex and North Carolina. Our team of experts is dedicated to providing exceptional service and high-quality workmanship that exceeds your expectations.
So, if you're looking for a reliable and professional stamped concrete service in Apex and Wake County, give us a call or fill out our enquiry form. We look forward to working with you!
Where Can Stamped Concrete Be Used?
Stamped concrete is a versatile material that can be used in a wide range of applications, making it a popular choice for both residential and commercial properties. It's an excellent option for driveways, patios, walkways, pool decks, porches, and commercial floors. Each of these areas has unique requirements, and stamped concrete offers a variety of patterns, colors, and textures to suit your specific needs. Whether you're looking to create a luxurious pool deck or a durable commercial floor, stamped concrete is a versatile and cost-effective option that can deliver stunning results. Explore each option in more detail below to see how stamped concrete can transform your property.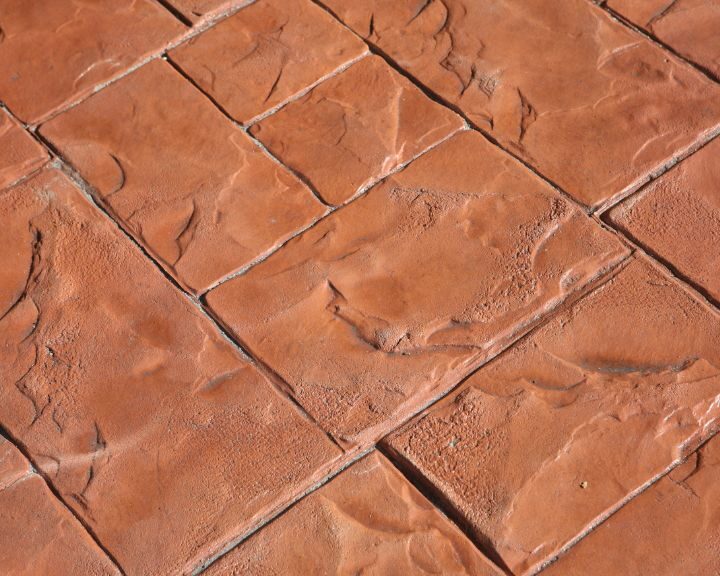 What are the benefits of stamped concrete?
Stamped concrete is an excellent option for anyone looking to enhance their property's appearance while enjoying a range of benefits. It is a highly durable material that can withstand various weather conditions and heavy foot traffic, making it an ideal choice for both residential and commercial settings. Stamped concrete requires minimal maintenance and is easy to clean, making it a hassle-free option for busy homeowners. Moreover, installing stamped concrete can significantly increase your property's value and curb appeal. In case of damage, it can be easily repaired without any visible patchwork. Additionally, stamped concrete is affordable compared to other materials like brick or stone, making it a cost-effective option for those on a budget. Explore these benefits in more detail below and discover why stamped concrete is an excellent choice for your property.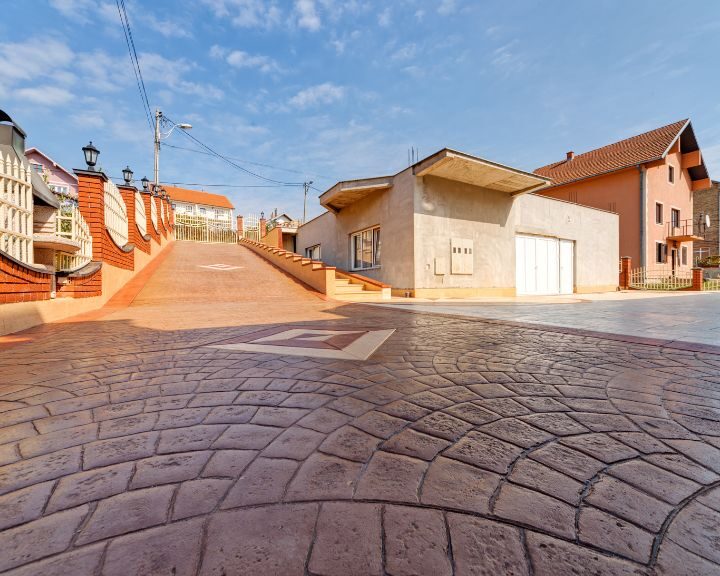 Frequently Asked Questions
Professional Stamped Concrete Installation Near Me
If you are looking for a professional stamped concrete installation service, Apex Concrete Contractors is here to provide you with high-quality workmanship and exceptional customer service. We specialize in creating unique and durable stamped concrete designs that will enhance the appearance and functionality of your outdoor space.
Our team of experienced contractors is trained to handle any stamped concrete project, whether it's a small patio or a large commercial building. We use the latest techniques and equipment to ensure that every project we undertake is completed to the highest standard.
Our service areas include:
Apex

Cary

Clayton

Durham

Fuquay-Varina

Garner

Holly Springs

Knightdale

Morrisville

Raleigh

Siler City

Wake Forest

 
We are dedicated to serving our community and providing top-notch service to all of our clients.
If you are interested in our services, please do not hesitate to contact us today. You can either give us a call or fill out the enquiry form on our website, and one of our representatives will be in touch with you shortly. 
Let Apex Concrete Contractors help you transform your outdoor space with our professional stamped concrete installation service!